With a primary focus on business law,
Cabinet GANNE & AVOCATS offers both consulting and litigation services for its French and international clientele.
Our expertise to advise you
CORPORATE
& FINANCE
Cabinet GANNE & AVOCATS offers financing transactions, corporate finance, LBO, private equity, mergers and acquisitions services. The firm assists both French and foreign groups, CEOs, investment funds and financial institutions.
TAX LAW
& WEALTH MANAGEMENT
Cabinet GANNE & AVOCATS provides advice that matches your needs, and devises concrete and innovative solutions. It assists you in corporate, real estate and financial transactions. Our clients also benefit from regular assistance that helps them make the most of the taxation consequences of their day-to-day business management.
RESTRUCTURING
& INSOLVENCY
For companies having financial difficulties, Cabinet GANNE & AVOCATS provides assistance and consulting services related to restructuring, prevention and management of corporate insolvency.
LITIGATION
& INTERNATIONAL
Cabinet GANNE & AVOCATS represents its clients, in both defense and claim proceedings before civil, criminal and commercial jurisdictions in France and throughout Europe.
Our role as consultants in investment funds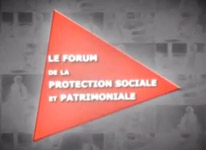 Interview with Olivier Ganne on ITélé
The business lawyer's role as a consultant in investment funds